DEZICHEM-M with emptying function
- enables product changes -
Measuring system for road tankers and containers for the delivery of chemical liquids with Europe-wide examination certificate according to MID
Certificate No.: DE07-MI005-PTB010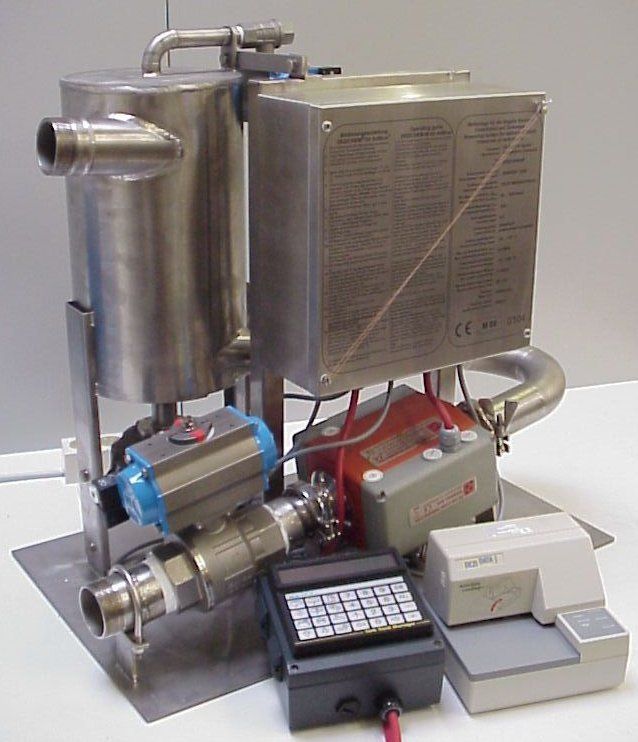 At the distribution of chemical liquids, the delivered quantity has to be determined precisely according to the calibration law in order to balance the delivery correctly.
Especially for the delivery of chemical liquids, attention has to be paid that the appropriate materials are used for the measuring system. For DEZICHEM-M, all materials that are in contact with the product are made of stainless steel V4, Viton (flange seals) or Teflon and are therefore optimally appropriate for a lot of chemical liquids.

The measuring system DEZICHEM-M is certified for the delivery of chemical products from a conductibility of 5 ÁS and a viscosity of 120 mPa.s on. For the delivery of different products, the software of DEZICHEM-M - since 2001 type-approved by the PTB (national metrological authority) - was adapted to the specific requirements.
Oftentimes, several different products are transported in one vehicle to the unloading place. Up to now, no measuring system could be used for this case. Complicated weighing was necessary. But DEZICHEM-M with emptying function offers the solution for this problem.

In case of concrete aggregates for example, the range of additives goes from very thin fluid, aqueous substances to very viscous substances (similar to soft soap). A lot of these products must be transported and unloaded non-mixed. In these cases, the measuring system can be cleaned after the unloading of the first product by blowing off with air or additionally by flushing with water. A push of the cleaning button is enough and the next product can then be unloaded.



It is the aim of this compact measuring system to achieve the highest possible delivery performance (short holding time).

DEZICHEM-M is tailored to the demands in practice: small and compact in its dimensions and therefore appropriate for the installation in new trucks as well as re-fittings.

The measuring system is delivered completely assembled. A simple operation makes work easy for even untrained drivers.

It is possible to pre-select a desired quantity in order to fill containers, e. g. IBC containers. Delivery stops automatically at the chosen quantity. With a flow rate of up to 600 l/min, even big quantities can be unloaded within a short time.


Delivery via gas pressure
Delivery via pump
Dry hose delivery
Emergency stop button
Alternative 1: emergency stop button with optical alarm
Alternative 2: emergency stop button with optical and acoustical alarm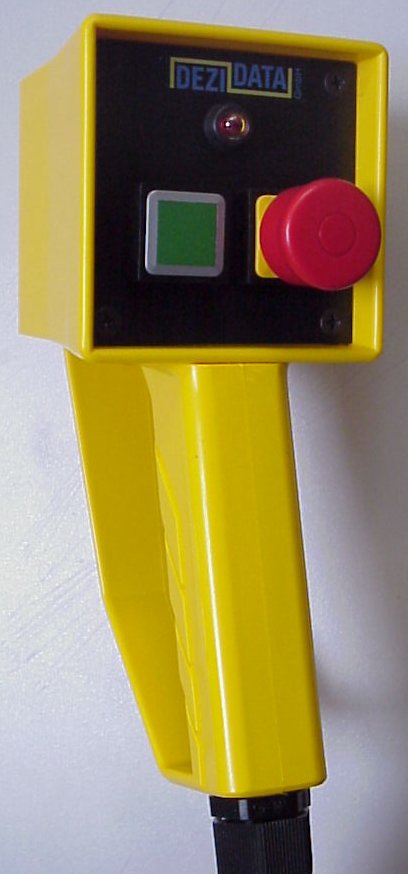 emergency stop button
Magnetic inductive measuring method
Smallest admissible measure quantity 500 l

Nominal diameter measuring system DN 50 and volume counter DN 50

Maximum flow rate:
600 l/min at a viscosity < 20 mPa.s
400 l/min at a viscosity > 20 mPa.s
Minimum flow rate 60 l/min
Delivery pressure max. 4 bar

Electronic degaser
Product lines made of stainless steel

Indicating, storing and operating unit
Approved ticket printer

Dimensions of the measuring system:
Length = 680 mm
Width = 410 mm
Height = 660 mm
Total weight approx. 45 kg